Most people take their waste management service for granted until you get back service or a missed-pick up. Reliability is the number one reason to choose a waste management service, but there are other factors that you should include. If you're shopping around for a new waste management service in West Virginia or Maryland, here's why you should choose Sunrise Sanitation.
Requirements for a good waste management service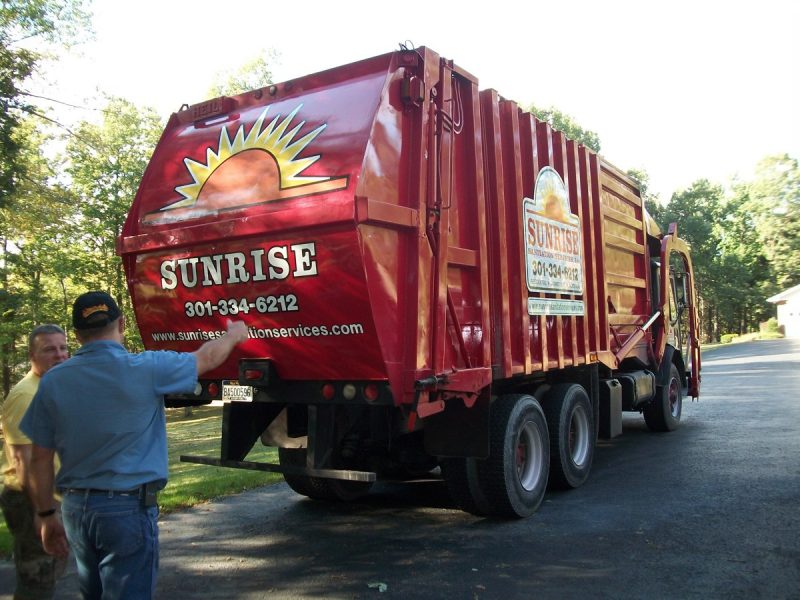 The top three requirements for a waste management service is reliability, sustainability, and service. At Sunrise Sanitation, we are always working toward being the best in all three categories, and always looking to increase our services to meet the growing needs of our customers.
Reliability
We've been in the solid waste and recycling business for over 40 years, so we've had plenty of time to perfect our services and our practices. We are known for prompt and courteous service and reasonable prices. We believe in treating others the way we want to be treated. We also believe in treating the earth the way that we want to be treated, which is why we take incredible pride in our recycling services.
Sustainability
Besides our exceptional customer service skills, we are always looking to improve our sustainable practices. We use the most high-tech equipment. By using equipment that is newer and more efficient we can cut down on our carbon footprint. We also have a comprehensive recycling program for all of our clients, both residential and commercial. We also offer safe and secure document shredding and media destruction, while making sure that all materials are properly and sustainably disposed of at our recycling facilities. Our recycling facilities and drop off centers are available 24/7/365!
In 2016, Sunrise Sanitation Services was named the Recycler of the Year by the West Virginia Department of Environmental Protection.
Service
Great customer service means meeting the increasing demands of our eco-conscious clients. We are always updating our services to improve our sustainability and reliability. However, we are also prepared to meet other needs our clients may have. We can pick up and drop off large containers for construction and remodeling sites, as well as, on-site storage containers. We can also help you coordinate all of our services so that you can properly manage all of your waste and recycling needs.
Talk to Sunrise Sanitation about our waste management and recycling services in West Virginia and Maryland.