We're thrilled that recycling is becoming as popular and mainstream as it has, and our recycling drop-off centers are busier than ever. However, one of the main obstacles facing recycling effort today is the contamination of recyclable materials. Recycling is a team sport, and we need your help to make sure that we can recycle as much as possible. Because we have seen a rise in contaminated recycling at our drop-off centers, we thought it was time to give a little refresher course on what can be recycled, and what can't be recycled.
Recycling refresher course
When recycling works, it will reduce our landfills, save money, and create a cleaner and healthier environment. When it doesn't work, we end up wasting a lot of time separating recycling, only to have it end up in landfills, our shores, parks, streets, and the ocean. At Sunrise, we try to make it as easy as possible for our customers to recycle. However, we have seen an increase in contaminated recycling which will prevent us from doing as much good as possible.
Recycling contamination
When recycling is contaminated, it's either because the materials are soaked in food grease, oils, and other contaminants and can no longer be recycled. Dirty paper towels and greasy pizza boxes are a classic example. Other major problems are people trying to recycle non-recyclable materials. Here are classic recycling mistakes: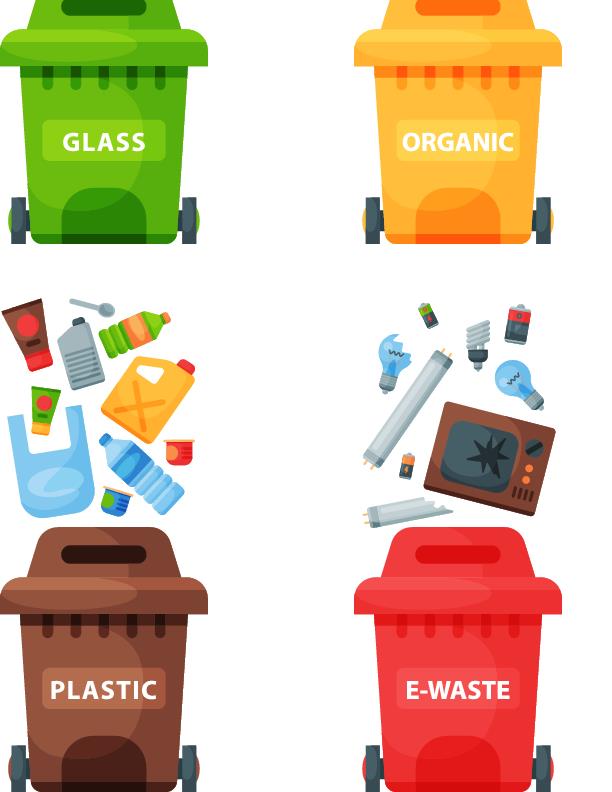 Dropping off recyclable materials that are contaminated by food, dirt, and grease
Wax coated cardboard or styrofoam
Thinking that if something is mostly plastic, paper, or metal that it can be recycled
Recycling the wrong plastics like Ziploc bags, saran wrap, tinfoil, straws, chip bags, toys, PVC pipes, auto parts, egg cartons & containers
Aluminum or metal that has contained toxic chemicals or paint, including aerosol cans
Dropping off large electronics and batteries
Not cleaning and emptying your recyclables before dropping them off at the recycling drop-off centers
Recycling drop-off centers
Unfortunately, we don't have the machinery or the human resources to resort, clean, and separate recycling when it is dropped off at our recycling centers. We need your help to make sure that your recyclables are ready to be recycled by the time you drop them off at the center. If you have any questions, please don't hesitate to ask, and if you're unsure if something is recyclable, check out recycling page for more specific information on which materials are accepted at our recycling drop-off centers.
Thank you for recycling with Sunrise Sanitation. Together we can provide a cleaner and brighter future.