The end of another school year and the final exams are fast approaching, as is the final report card. We thought we'd take a look at our nations report card as far as recycling goes. We're going to assign grades A through F for our overall recycling efforts, as well as individual grades for plastic, paper, aluminum, and glass recycling.
USA gets an F in overall recycling
According to the EPA, the US has a recycling rate of 34.7%, and we're generous by including composting and organic gardening materials in that number. Without organic materials, we only recycle about 25.8%. Either way, it's terrible. Tons of recyclable materials end up in landfills, taking up space, wasting oil, secreting toxins into the air and water, and contributing to climate change. If we were to give ourselves a grade on our recycling efforts, we'd get an F.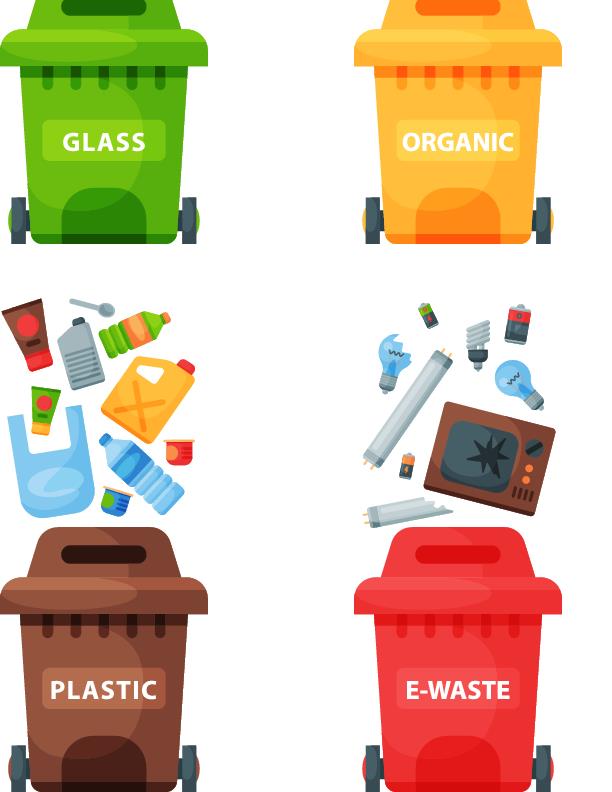 Let's break down this grade into the four most significant categories: Plastic, Paper, Aluminum, and Glass.
Plastic Recycling = F
Billions of water bottles are thrown in landfills each year. Only 25% of all plastic bottles end up being recycled. At the same time, we waste billions of gallons of oil to produce new plastic bottles, while the old plastic bottles take up space in landfills for a thousand years. If you take a test and only answer 25% of the questions, you fail that test. When it comes to recycling plastic bottles, the USA gets an F.
In terms of overall plastic recycling, we perform even more poorly, if that's possible. Of the 33 million tons of plastic that are discarded in the US each year, only 9% is recycled! That's a big fat F in overall plastic recycling!
Paper Recycling = D
We are slightly better at recycling paper than any other product, with a paper recycling rate of 64%. That's a D. Getting a D is better than getting an F, but if we're playing by high school rules, we'd still be failing.
Aluminum Recycling = F
Our aluminum recycling rate is at 54.9%, which is terrible since aluminum cans are 100% recyclable. There is no excuse for tossing a can in the trash. F!!
Glass Recycling = F
Surprise, surprise, we get an F for our glass recycling efforts. Our glass recycling rate is at an embarrassingly low 26.4%.
There's no way around it; we are failing as a whole when it comes to recycling. It all starts with our consumer practices. When you shop, consider the waste that comes with each product and see if you can minimize waste right from the start. From there, it's about implementing recycling programs at home and work.
If there is a silver lining, it's that we can only do better!
Sunrise Sanitation provides waste and recycling services in Maryland and West Virginia.