Not all waste management services are going to be right for your home or your neighborhood. Depending on where you live and how much junk you're throwing away weekly, these services will vary. 
If you are going through a stage where you were getting rid of lots of belongings, you may want to opt for garbage services that handle bulkier items. However, if you were looking for a service for your run-of-the-mill everyday removal, you might want to use a more standard option.
Talk to Neighbors
One of the best ways to figure out which waste management services will be right for you is by speaking to your neighbors. Recommendations are a great way to figure out the best service, especially in your neighborhood. 
If you know someone already having success that lives in the same neighborhood and has the same size home, this could be a good option. You also want the service to be customizable and flexible as your needs are bound to change. It would be best if you always looked for good customer service and the capability to recycle and pick up bulky items.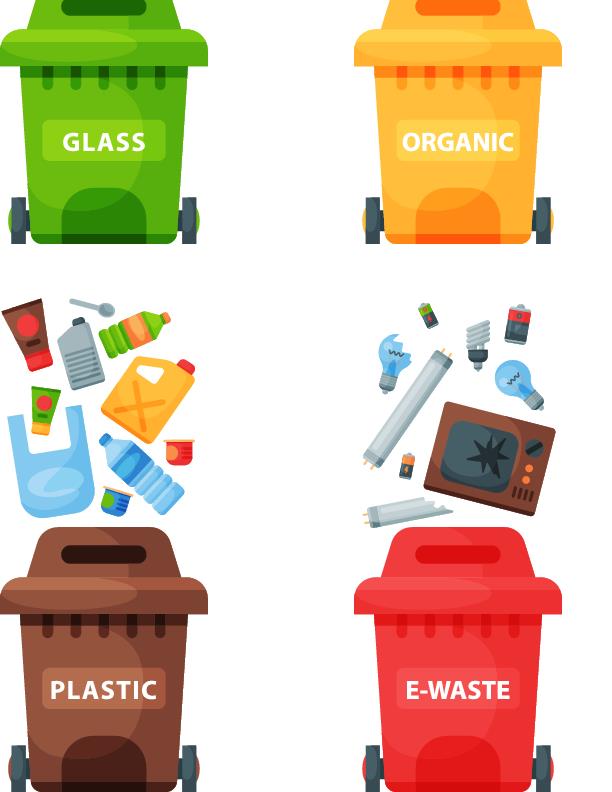 Services and Service Area Provided by Sunrise Sanitation
Sunrise Sanitation prioritizes customer service and believes the golden rule of business is to treat others as you want to be treated. Our services are reliable and affordable and can provide you with garbage services based on your area. 
By speaking to our experts today, you can find out which services suit your neighborhood. We can make sure to respect the schedule of the city garbage pick up and tailor their service to meet your needs.
If you are curious about the different types of service available, then contact a representative today. 
Sunrise Sanitation is a premier junk removal company waiting for your call.