There are a lot of components to running a business. Technology has advanced and streamlined some parts, but there's one often overlooked business necessity, and that's trash disposal services. To ensure that trash is disposed of responsibly and promptly, you need a comprehensive plan for waste management.
Taking Out the Trash
When you are just an employee, you don't think about what type of waste management plan the company has. You throw out your trash, recycle when you can, and the next morning you arrive at a clean, empty trash can. Trash management isn't magic. You have to put some thought into managing the trash. It's something that many don't consider when they become the boss and run their own business.
Clean and Efficient Work Environment
Having a plan for all of your business trash is essential. Without a plan, your office is quickly going to become overrun with garbage, which can make for a terrible indoor environment and an unproductive work atmosphere. Who can get anything done when there's trash everywhere. Not only will the office become unbearable, but the garbage piling up outside of your office building is also giving neighbors, clients, and employees, a bad impression.
Waste Management Plan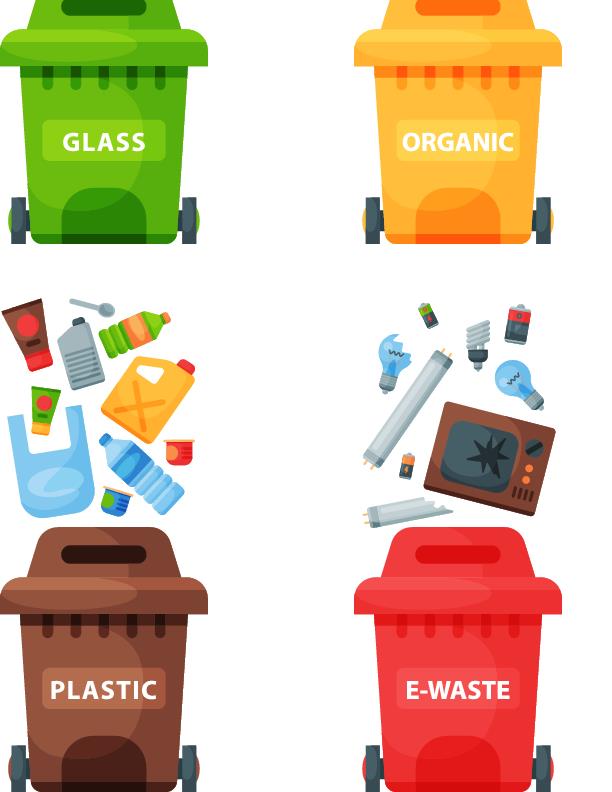 A trash management plan for the office should include regular curbside pick-up of your trash and recycling. Beyond curbside pick-up, you may also need to think of getting an additional dumpster or two, depending on your business and the type of trash you generate. Understanding the kind of waste and the volume of trash can help you come up with a comprehensive trash management plan. One that can keep your business running smoothly, cleanly, and productively.
Recycling
Use a company that is responsible for the disposal of your waste, making the most of it by offering recycling services. Recycling will help your office reduce waste, and ensuring that the trash you do produce is being handled responsibly with the least environmental effects. A recycling plan should be put into effect and enforced by educating your staff on the best and most effective ways to reuse, reduce, and recycle.
Sunrise Sanitation offers a waste management and recycling services for your business in West Virginia and Maryland.