With more than three decades in the solid waste and recycling industry, Sunrise Sanitation Services has been a leader in the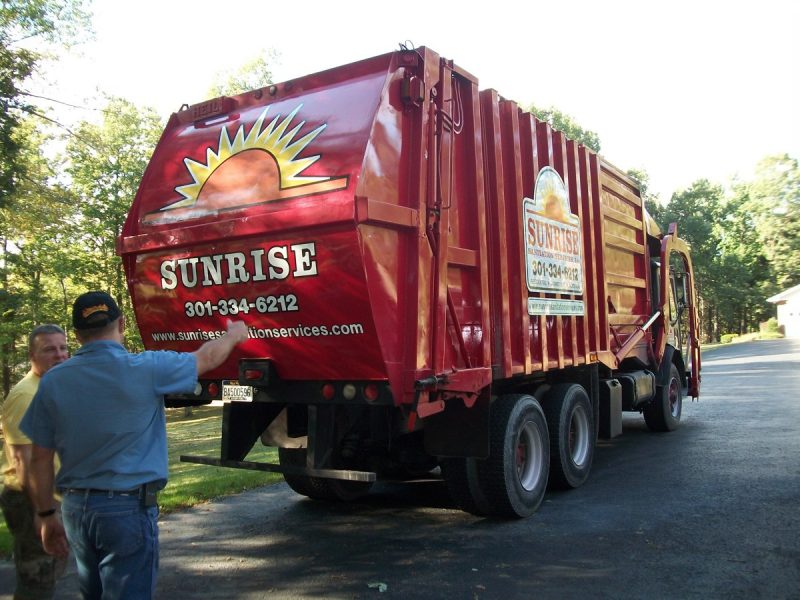 waste collection business in the industry. Our company values every customer, and we always deliver courteous and prompt service at a very competitive price. Thanks to this successful formula, we have been very fruitful and have many satisfied clients who rely on our company for their waste services. So if you need rubbish removal, we are the smartest option you can choose.
Understanding colors in recycle bins
Today, it is common to see recycle bins almost everywhere. We can find them on the street, parks, shops, business, offices and even homes. rubbish removal is a great and necessary way to reduce our severe environmental footprint. However, proper rubbish removal is not as easy as simply setting the disposal containers. It requires education and professional guidance.
There is no rule of thumb, when it comes to setting a recycling system on a business or residence. Setting the correct color code for each bin requires some knowledge and an internal cultural research. This way you can determine the best color code for an easy and accurate interpretation. Traditionally, black bins are used for cans, metal, ewaste and appliances. Orange is for plastics and polystyrene, blue for commingled glass and yellow for commingled recycling. Nonetheless, there are several more recycling variety. Therefore, the best solution to your rubbish removal issues, is hiring a professional rubbish removal. At Sunrise Sanitation Service, we can take care of your rubbish removal needs while making a difference for the environment.
No matter if your business is a manufacturing facility, resort, HOA, mining operation, retail outlet, residence, or any other service, we are ready to take care of your rubbish removal. Our fleet of collection vehicles has all the technology needed to deliver the fast and clean service that our clients deserve, and our office has highly professional staff ready to provide you with world-class customer service. Also, as an environmentally friendly company, we have implemented recycling services so that we leave a better world for our future generations. Browse our website to learn more about our collection services, and how we can help you get rid of your commercial and residential waste.